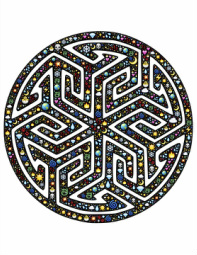 "Let the beauty we LOVE, become the work we DO."
~ Rumi


Testimonials!


"It is really exciting to me to find excellent practitioners in the area that I can refer my patients to. Alec Steury from Chakra 17 is truly the best colonic hydrotherapist I have worked with. His understanding of the digestive system, personal attention for each individual and warm nature make the colonic experience comfortable and very therapeutic. Many colonics with other therapists are not tailored for the client and can result in discomfort or less-than-ideal results. Since Alec treats each person uniquely and monitors their progress and comfort throughout the treatment, he is the only person I now send my patients to. For people desiring detoxification, relief from constipation, or general bowel health maintenance; I highly recommend colonic irrigation from Alec at Chakra 17."
~ Dr. Erika Siegel, N.D.
www.naturecuresclinic.com
"When my doctor told me I needed a short series of colonics, I wasn't very happy about it. Dr Carlotta Watson told me to be optimistic because colonic hydrotherapy is so transformative, and I was feeling stuck losing the last 10 pounds of baby weight. It has almost been a year since I gave birth, but a long year of night-time duties, hoisting myself up at the crack of dawn, and showing up at work to focus on the health problems of other mothers and mothers-to-be.
I asked my friend
Dr. Sara Hart
for a referral, remembering she was doing a series of colonics just last year before she lost a heap of weight about her middle. She directed me to Alec Steury of Chakra 17.
When the dreaded day arrived and I located Alec's home office, I was greeted by a very bright and present practitioner. He directed me to the freshly updated and cleverly designed clinic space in his basement. He asked me if I was nervous, and I nodded. Without any further ado, he said, "Let's get going". We began with a heartfelt intention to relieve my body of toxic stress. And over the next hour, I did that!
I had to do a series of 4. The benefits included feeling motivated to give up eating food that was bad for me (sugar & wheat), decreased bloating, feeling lighter and more clear, improving my energy and at long last… losing a few more pounds! Another surprise… Since I did not have much of an urge to push with either of my babies births, it was intensely healing to experience this and push! So in some ways, it even cleared up some stagnant birthing energy I had been carrying around.
With medicine, it is always best to get a referral from someone you trust. I think this is especially true for colonics. Alec's personality and compassionate approach are a perfect match for such a potentially awkward treatment. In addition, he uses acupressure and meridian theories to improve the outcomes for his patients, stating he gets better results with less force. That's awesome! His system uses no pump nor electricity. Just good old gravity and filtered water.
My first teacher of natural medicine was
Susan Weed
, who is vocally opposed to colonics. But I have always said there is a time and place for everything. So I went with an open mind. I am so glad I did because I have learned so much. I feel I understand the large intestine in a whole new way… and now I am making referrals to Alec. So go check it out… Chakra 17 West comes highly recommended from me! And if I palpate your intestines in the clinic, you may find that I direct you to utilize this modality, too."
~ Dr. Sara Wylie, N.D.
www.redblossommedicine.com
"I have been to see Alec several times in the last few years during my recovery from mercury poisoning and chronic Lyme disease. Although I have seen many practitioners, I have never experienced the level of care and expertise that I received from Alec. Although I did not want to see a male practitioner at first, now, knowing Alec, I don't even think about it. He is extremely caring and professional with an easy-going manner and a very gentle yet thorough approach to giving colonics. And his breadth of knowledge about clean diet and detoxification is an added bonus. I like to say that
getting one colonic with Alec is the equivalent of a two-week juice fast in terms of the detoxification one receives.
Colonics have turned out to be the foundation of the health regimen that got me well from a serious, longterm illness. That's because so much heavy metal toxicity and infection is centered in the gut and liver. Clean the large intestine and liver and the whole body begins to detox and heal rather quickly!
Alec is one of the premier colon hydrotherapists in the nation and we are lucky to have him here in Portland! Now, as a certified nutritional consultant working with people impacted by heavy metals and Lyme, I am grateful to have Alec as a major resource for my clients."
~ Elisabeth Dunham
Certified Health Counselor
www.elisabethdunham.com
"I used to live in Portland and see Alec at Chakra 17 every month for colonics. I moved to Denver last year, but came home this past weekend to visit with family. I thought it would be the perfect time to get a colonic from Alec and jump start my annual spring cleanse. I am a "seasoned" receiver of colonics and am pretty in tune with my body, and I have to honestly say that Alec is an amazing colon hydrotherapist. He understands the human body and how not only our food choices, but every other aspect of our lives, impacts our health and our ability to digest, assimilate and eliminate properly.
I had an amazing colonic from Alec, and I feel like a new person. My skin is brighter, my digestion has improved, and I can hear the messages my body is giving me even more clearly. What I most appreciate about Chakra 17's philosophy around colon hydrotherapy, is that they give every client ample time to let go of whatever it is they are ready to release. Many other establishments rush the session, and I often feel incomplete when I leave, which can lead to physical and emotional discomfort later that day, or week. Alec knows when it is appropriate to end the session, and I feel like the colonic supports my body, my emotions, my mental state, rather than it being something else that I need to accommodate or overcome in my day or week.
The office is beautiful, clean and his system is effective and efficient. Alec creates a safe, comfortable, and accepting place for true healing, on many levels, to begin and flourish. Thank you Alec, and thank you Chakra 17 for the beautiful work you are doing in the world. It has made a big difference in my life, my health, and therefore my ability to contribute to the world in a positive, inspiring way. My gratitude goes to you, your family, and all that you do.
PS: Any chance you could move to Denver???"
~ Alicia Morrow Carberry
Holistic Health and Nutrition Coach
Raw Food Chef, Coach and Instructor
www.bountifulbeingcoach.com
"I had a few friends recommend Chakra 17 and their gravity-style colonics as their favorite colonic place to go. Then Alec came as a presenter to a group meeting I went to and shared his knowledge, insights, experiences and wisdom, and I knew that was the place to go when I was ready for a colonic. I had been elsewhere, where we had to hold and retain the water for the duration we could stand it, but the gravity style system at Chakra 17 is not like that and thereby much more comfortable than regular colonics.
Alec creates a scared space from the very beginning, not just the beauty of the place, but by stating an intention at the very beginning of the colonic, setting the stage for a healing, transformative colonic, ridding my body, mind and spirit from any unwanted toxins.
This has become my favorite place for colonics. Alec has also been really helpful in giving me digestion tips based on his knowledge of what has helped him- only sharing this information though from my asking for it. He has recommended a book to me that became hugely monumental in finally finding something that states what's going on with me, and step-by-step, how to correct this digestive imbalance.
Professionalism, beauty, intentional space, picking up these bits of knowledge and wisdom he has to impart, and seeing Alec's own vibrancy, I feel comfortable—Comfortable!— each and every time I go."
~ Nicole Vanderhoff
www.trinitihealing.com
"I want to thank Alec for being a part of my healing team!
For all the work I was doing on my chronic hip pain and instability, having
my colon, and particularly my Ileocecal-valve relieved of stagnation, was paramount at instantly relieving me of pain. I also was able to go fully into a deep forward bend again, returning me to a healthy yoga practice.
There is so much we can do good for ourselves, colonics is not one to overlook.
Being a student of Cranial Sacral Therapy and Visceral Manipulation, I find this is
yet another beneficial treatment as well as supporting organ and overall health
with a yoga or qigong practice."
~ Marcella Tancreti, LMT
"My whole life I've suffered from chronic stomach pain, rampant food allergies, and an overall stressful relationship with my digestive tract. I found a cloud of irritation and lethargy looming over most of what I did on a day to day basis regardless of the remedies I'd tried.
Though colonics had been something many people I'd talked to had less than desirable experiences with, I had exhausted so many other avenues that I was determined to try it out for myself. It was through
Yelp.com
and customer reviews that first helped me see that Chakra 17 offered a much more unique and effective service than what is widely offered. Considering I've been back to see Alec every month ever since my first session more than 2 years ago, I feel strongly that my initial impression was exactly on point.
A colonic with Alec is so many things. What strikes me most impressive about Chakra 17 is their ability to blend a pristinely clean, professional and knowledgeable practice with a personable, kind, and uniquely nurturing intention.
Because this gem of a service, and its most lovely Alec and Kristen, my life has been on a constant evolution back to the center-point of my truest, most radiant self. My earlier digestive stresses have sloughed off and I experience a more clear and joyful experience of my life. I'm more thankful than any amount of praise, online or otherwise, is capable of conveying.
A visit to their oasis is one that I recommend with all of my heart to everyone... Especially those in need, or in search of, discovering their truest gift of finding true self."
~ Meryl Meyer
"Alec Steury is s a very inspiring colon therapist. He and his wife have created a lovely space with an atmosphere of safety and comfort. Alec always expresses positivity and intention, encouraging the best possible results. He brings a wealth of knowledge and personal experience to his work. I recommend Alec very highly as a healer in the realm of colon health."
~ Laurien Gilman
"After a 9 month stint on antibiotics, my digestion was in dire straights and I was toxic and lethargic. I was encouraged to seek out a colonic and Alec came highly recommended. I have had 3 sessions with him and I am starting to feel like my radiant self again. Alec has shown me the importance of keeping the gunk out so that my body can digest the nutrients, eliminate toxins efficiently and do what it does best- thrive! I am impressed by his integrity, care and genuine interest in my wellness.
The procedure itself is relatively gentle because he uses a special system that lets the water flow in slowly. I appreciate the Reiki (positive flow of healing energy) that he provides... I can actually relax and "let go." I leave feeling rosy and fresh. He also has an infrared sauna on site, so I use that when I have the time... It's good for boosting the immune system.
My husband, who is your average Joe went after he saw the difference in me and he was impressed by the process. It makes sense to both of us that getting rid of putrefying, stuck toxins (from undigested foods) will help us to eliminate problems that come from hauling all that junk around. Thank goodness for Alec."
~ Natalie Mandarano
"In August 2010 I did the 3 day juice cleanse from
Blue Print Cleanse
and they recommend a colonic in order to help rid the body of toxins brought out by the cleanse. Having never considered a colonic before or even knew what that process was even about, I did some research. There was a lot of information out there, however, I still found the idea to be a bit intimidating. When I called Chakra 17, Alec was extremely knowledgeable and answered all of my embarrassing questions in a caring manner. Likewise, on my first visit I was welcomed in a comfortable, clean environment and Alec clearly explained the process ensuring that the my first colonic was beneficial yet not uncomfortable or awkward as I had originally imagined.
My first visit left me feeling like a whole new person- I felt lighter, less bloated, and most importantly, more connected to my body. You don't realize how amazing you can feel when you aren't so bloated! Since then I've been going regularly and every session has been great. I'm not only ridding my body of toxic waste, I'm learning so much about how my diet impacts my mood and thoughts. I've also left with a better understanding of how stress and emotions play a role on the digestive system. This information is invaluable and has seriously changed the way I think about food and stress.
Alec is an extremely talented practitioner and I'm so grateful to have been introduced to the wonderful world of colonics at Chakra 17. Alec and Kristen are loving and compassionate people who enjoy helping their clients get on the path to feeling fabulous and their work is clearly evident of that. If you are thinking about colon hydrotherapy, give them a call, they will take great care of you. Here's to your health!"
~ Melissa H.
"As I approached middle age, I found myself with two very specific health issues that were becoming more and more problematic in my day to day life: Attention Deficit Disorder and high cholesterol. The problem ceased to become the actual conditions, but rather, the two medications that I had been on for years to keep the conditions in check: Ritalin and Lipitor. The Ritalin made me feel edgy all day and then always followed with a depressing crash at night, and the Lipitor was negatively affecting my liver numbers over time. I wanted to get off of these very powerful prescription meds. Also, to add fuel to the fire, I'm a recovering alcoholic with an addict's genetic and mental code (read: massive sweet tooth and strong cravings for everything bad). I started seeing a naturopath doctor, who, based upon my blood work, recommended to me a radically different diet than I was currently eating. It was a strict anti-inflammation diet, and I had a list of pretty much everything that I couldn't eat, and very little that I could along with the recommendation of "maybe" pursuing colonic hydrotherapy and cleansing to kick-start my metabolism in the right direction. Through some internet research, I found a couple of trendy "cleanse" products, purchased one, and found Chakra 17 online along with a number of great recommendations for it.
I did a couple of cleanses, and always put off colonic hydrotherapy for all the common reasons that people put off good decisions. The cleanses (usually expensive things in many jars that tasted like crap along with handfuls supplements) were all really hard to follow, and seemed to me more like fad diets that didn't offer any long-term lessons for living rather than anything that would stick. I'd stick to the cleanse while it lasted, then I'd yo-yo back into my old habits a while after I'd completed it. I decided to give Chakra 17 a try.
Comfortable and friendly combined with state of the art hygienic practices were the first obvious qualities of Chakra 17, but the real heart of this operation is in the deep expertise and skills of its staff. My hydrotherapist, Alec, not only provided me with a session that left me feeling physically and mentally better than I had remembered feeling in a long time, but through advice and introductions into the health-conscious culinary community of Portland, set me down the path of finding a true, easy to follow cleanse that was based in delicious raw-food recipes that reset my eating habits and cravings down an infinitely healthier lifestyle track. For the first time in my life, I have a lifestyle that is not based upon a deprive-reward program but rather a steady practice of enjoying healthy activities, foods, thoughts and things. I do a deep cleanse once a year - 21 days, with one colonic hydrotherapy appointment a week during this time at Chakra 17, then one hydrotherapy appointment every three to four months or so for health and maintenance, practicing a mostly plant-based diet along the way.
The results - low/healthy cholesterol without drugs, strong cravings for all the bad things gone, and to me, the real big one - my Attention Deficit Disorder, diagnosed as a fact of my life 20 years ago, gone."
~ Dave A.
"I have been a client at Chakra 17 for more than seven years. Colonic hydrotherapy can be a life-changing experience that can help you to restore and maintain optimal health. It cleans and detoxifies your colon, liver, kidney, and lymphatic systems and is helpful in the prevention and treatment of many common ailments. If you have digestive problems, constipation, low energy and vitality, irritability, skin problems or fatigue, you may benefit from cleansing your elimination system.
Chakra 17 provides an oasis of rest and renewal in my very busy life. I have had colonics with each of the Chakra 17 colonic hygienists, Alec and Kristen. I have found them to be caring, trustworthy and respectful healing professionals. Regular colonics have helped me to let go of many things in my life that no longer served me, both physically and emotionally. I highly recommend Chakra 17 to you if you want to achieve better health on all levels."
~ E.S.
"When I first heard that colonics here were accompanied by the practitioner, I was taken aback. My most recent experience had been do-it-yourself with some initial guidance by the "host" with an occasional pop-in to see if all was well. I prized the privacy even though I wasn't so impressed by the results.
But THIS experience with Alec at Chakra 17 has changed my mind completely about privacy trumping the experience itself. Alec is an angel: gentle, loving, accepting, encouraging, healing. And he makes me laugh. The entire experience feels meditative: all that's needed is to relax and he creates the space for this to occur with ease.
And the results are blissful. Colonics are an amazing gift to yourself and to everyone in your world when, as a result, you feel even more grounded, clear and light. What next is there to do & be but love? Yummy."
~ Rebecca P.
"Chakra 17 helped me turn my life around. I spent twenty-three years ignoring my body. After years of eating disorders, three major surgeries and chronic acne, I finally hit my tipping point. My doctor recommended a colonic to help speed along the recovery. I was nervous at first due to the intimate nature of a colonic. I mean, come on, I have stage fright with peeing! How could I possibly let someone flush out my colon? My fears were unfounded. Alec creates the most healing, peaceful, and accepting environment. It is beautiful how safe I feel under his care.
I am on my new path. It has taken time and great patience. Chakra 17 helped me step out of my own way on the path of my healing. I am forever and infinitely grateful."
~ Lillian Soderman
"I am a complete newbie when it comes to colonics. I didn't know what to expect. I was nervous when contacting Alec for the first time. This faded quickly when I arrived at Chakra 17.
I went in and Alec explained the process in detail, letting me know what was going to occur, and answered all the questions I had. He sets a heartfelt intention for the work, and the session began!
Throughout the process, Alec checked in and made sure I was doing okay, and provided much needed reassurance at times. He holds the space very well and was completely present with me.
Let me be honest, the process itself is not always comfortable, often it is pretty miserable, BUT the results after are astounding! I feel so much freer. Things I was holding on to physically and emotionally seem to just flow down the drain.
Choosing Chakra 17 as my first colonic experience was absolutely the right choice, and I would definitely recommend them to anyone looking to improve their health."
~ Nye W.
"It is difficult to fully convey what awaits you at Chakra 17 because the experience is completely centered around you as an individual and therefore, I'd imagine, unique to each person's experience. However, I can list a few things that I know for sure:
1)You, your body, your dreams and your soul will be treated with the utmost respect and dignity...(let's be honest, they will probably offer you more respect and dignity than you offer yourself.)
2) You will feel safer than you've ever felt in your life. And listened to. And healed.
3) You will be able to ask questions about the process and will be given thoughtful, informative answers.
4) You will be able to ask questions after you've left, too.
5) You and your body will be able to set the pace of your healing.
6) You will experience an exchange of all that harms you for acceptance, cheerfulness, and freedom.
7) You will be shocked, and I mean shocked, to discover afterward how many of your day to day experiences were actually being affected by the issues addressed at Chakra 17.
Go and be blessed!"
~ Erin McKay
"I have been going to Chakra 17 for the past 3 years for colonics and it has been the best colonic experience I have ever had!
First of all, getting colonics seasonally or more frequently during cleanses or detox periods is in itself one of the BEST things I have found to support my health and well being.
Secondly, going to Chakra 17 colonics is as sweet as it can be, and I wouldn't want to go anywhere else. Their gravity style colonic system I find to be gentler, more effective and overall superior to other styles of colon hydrotherapy and other colon hydro-therapists. Alec and Kristen are gentle, knowledgeable and genuinely kind and loving people.
I have a health coaching practice, and excitedly recommend Chakra 17 to my clients, and to anyone who is ready to take their health and well being to the next level!
It really is a wonderful experience and I always leave feeling like I just did something really great for myself!"
~ Viola Rose
"For those of you who have already taken the first steps towards self empowerment by striving for better health and wellness on your own terms, Chakra 17 should and must be a part of your program! To be truly healthy we must detoxify and nowhere can you be more supported and assisted with this deep and intimate process than at Chakra 17. I have been using colon hydrotherapy for many years from Alaska to Texas, and Chakra 17 is the gold standard of cleansing and support beyond the initial hydrotherapy. This is a family of healers who take their work to such a high level of professionalism and personal care. Alec and Kristin are deeply committed to helping people on their healing journey. They make a potentially unpleasant experience incredibly relaxing and rejuvenating, which allows for the release of toxic materials, thoughts, and emotions. This is the difference between a good colonic and a GREAT colonic.
At Chakra 17 the words great and gratitude are what comes to mind instantly for me. The setting is welcoming, warm, comfortable and immaculately clean. I can't say enough good things about this place! If you are at all considering a colonic I say look no further, this is where you want to go."
~ Kafka J.
"I was diagnosed with irritable bowel syndrome (IBS) at age 27, but the symptoms have been present since birth—gut-wrenching diarrhea mixed with chronic constipation, abdominal bloating, and pesky gas. And despite my best efforts, nothing was helping. I was the poster child for fatigue, isolation, and despair. My symptoms were affecting my physical and emotional health, not to mention my quality of life.
Travel is a common IBS trigger, which meant that visiting friends and family was out of the question. When, in 2011, I missed my sister's wedding in Colorado because I was physically unable to fly out of state, I knew it was time to try something new. After much reading and research, I purchased a juicer and scheduled my first colonic. I credit those two things to a complete turnaround in my overall health. More energy, less pain, and fewer IBS symptoms? Yes, please!
In 2012, I had the opportunity to visit Portland for my 20th high school reunion and my niece's 10th birthday. I was traveling from California and worried I would spend the entire weekend curled up in the fetal position. As luck would have it (thank you, universe) a friend referred me to Alec, and the rest is history.
To say that my time at Chakra 17 was life changing would be an understatement. I showed up on Alec's doorstep with constipation, gas, bloating, and shooting back pain. In less than 2 hours, I was pain free, able to stand up straight, and ready (EXCITED!) about the weekend ahead with family and friends.
Alec creates a safe and comfortable space that supports personal healing on a whole new level. He does amazing work; my only regret is that we don't live closer. My first session was so successful, I went back 3 days later for a second visit, which was even more profound than the first (and made for a much more comfortable flight home).
I left both appointments feeling calm, grounded, and content. And that's to say nothing of my experience in between visits: I was present. I was available. I was symptom free. For the first time in my life, I was comfortable in my own skin.
If you are new to colonics, I recommend drinking lots of water, green juice, and herbal tea the day before and avoiding solid foods on the day of until after your session. Also know that healing is a process: If you're suffering from IBS or another chronic condition, you may need to go back several times to help the gut heal, and then semi-regularly for maintenance. But if your experience is anything like mine, it's worth every second. This is your life.
So take a deep breath and do yourself a favor. Pick up the phone. Schedule an appointment with Chakra 17. Imagine the possibilities!"
~ Jennifer Stallard
"My naturopath recommended I have regular colonics from Alec. This is probably the best health advice I've ever gotten. Alec is a very skilled, professional, warm, and gentle human being and I have always felt safe and well cared for with him. The gravity system, very rare in this part of the country, is gentler and far more thorough than the machine-administered colonics you will find elsewhere. It's always interesting to talk with Alec about health and the body and what's going on in mine at the moment.
Weekly colonics for the past few months have made a huge difference in my healing process. While this may be more than most people need, I had decades of impacted waste in my colon alone, not to mention the toxins throughout my body that are being gradually released through the use of intensive homeopathic and herbal remedies.
Now that the old waste has been cleared, the regular colonics continue to clear newly released toxins and prevent any further buildup of waste while I'm healing. I can't imagine going through this without the support that Alec offers."
~ Stan H.
"I've been going to Chakra 17 for 4 years. I started when I began doing periodic fasting. Colonics in conjunction with these fasts were very beneficial in getting rid of toxins deep in the body. Now, I visit Chakra 17 once a month as part of my health maintenance.
Alec is a wonderful healing practitioner. He's good at what he does, and happy to be doing it, and that energy flows through, emotionally and spiritually. It's very centering. The facility is a clean and warm environment. You feel at home there. The methods used are really unobtrusive, as most of the "work" is done by your body. These are excellent reasons to visit Chakra 17, but I think the best reason is feeling all those toxins and junk release out of the body, which translates into lighter balanced energies. Every session is different, but I always leave feeling absolutely fantastic. I highly recommend colonic hydrotherapy and Chakra 17. Give them call and find out."
~ Donny M.
"Alec is Very skilled at his craft! He is also very gentle & he made me feel very comfortable with my colonic experience. I recommend him without hesitation. As for the effectiveness of the treatment.... I am someone who has chronic back pain, and it was astounding to realize and really feel physically the connection between waste/toxins releasing from my colon and chronic places of tension/pain releasing from my lower back muscles. Wow. I remember the thought going through my mind: I don't have to hold on in this way I've been doing which was a very healing moment for me. Thank you, Alec! Thank you Chakra 17!"
~ Anna D.
"I have been a client of Chakra 17 for approximately 12 years. I initially came to Chakra 17 with many digestive issues. I had tried one prescription medication and many herbs and diet suggestions from a Naturopath. I ultimately chose not to take prescription medication for the rest of my life to manage symptoms of digestive unrest.
Instead, it was important to me to find the root cause of the symptoms and to cure or heal myself. I started out doing colonics weekly and did so for a year. I then moved to twice a month and am now doing them once a month as maintenance. I have learned much about how food affects our overall system and utilize colonics as a way to help keep things unobstructed. Diet changes and colonics have changed my life. I am now much more healthy and am more in tune with the states of my physical health and how to support it.
The hydrotherapists are compassionate, intuitive, and skilled. I always know that I will have a smooth and thorough experience. The room is comfortable and clean. The atmosphere is calm and healing. I look forward to going each month. I recommend their facility for anyone who is looking to learn more about their digestive and overall health, and who is looking to get on, or augment a path of overall health."
~ Brittany E.
"At first
the release was unseen...vague...clouded...feared...
I could trust barely those distant sounds of bells
Singing Guidance into me
Intelligence Willing me
Open
Sometime in the dark
through my fumbling and medicated sleepwalking
a Flame appeared
Inviting
with seductive Poise and an unyielding urgency
I had a moment only to nod to Wisdom
Breath
deepening
my commitment
to Essence
a clean, clear Vessel
here I renew my vows
of Self-Love
Mighty Chorus!
and Since
have been dancing Release
these old fear waves coming off of me
out of me
Expired from my body on the exhale
Into the Void
to be recycled
Good incarnate
leaving
space
to
Receive
to
Radiate
Love.
Thank you Alec, for Living your Work.
I Envision myself Open, Conductive, and Dynamic...I am Healer...Artist...Vessel, my body free to function without pressure, restriction, or force...I am juicing and patient, practicing ever-cleaner cycles of nourishment, centered and poised in Ease and Joy!"
~ Caitlin B.